SEE DJERBA was an international media art event that took place from August 29 to September 1, 2019, in Houmt Souk / Djerba. Around 5.100 visitors saw the four-night exhibition program.
The decentral exhibition program hosted 36 artistic positions with artists from all over the world: 37% were Tunisian artists, an additional 6% came from the African continent, 46% were European and 11% were from other parts of the world. 46% were female artists, 31% were male and 23% were collectives.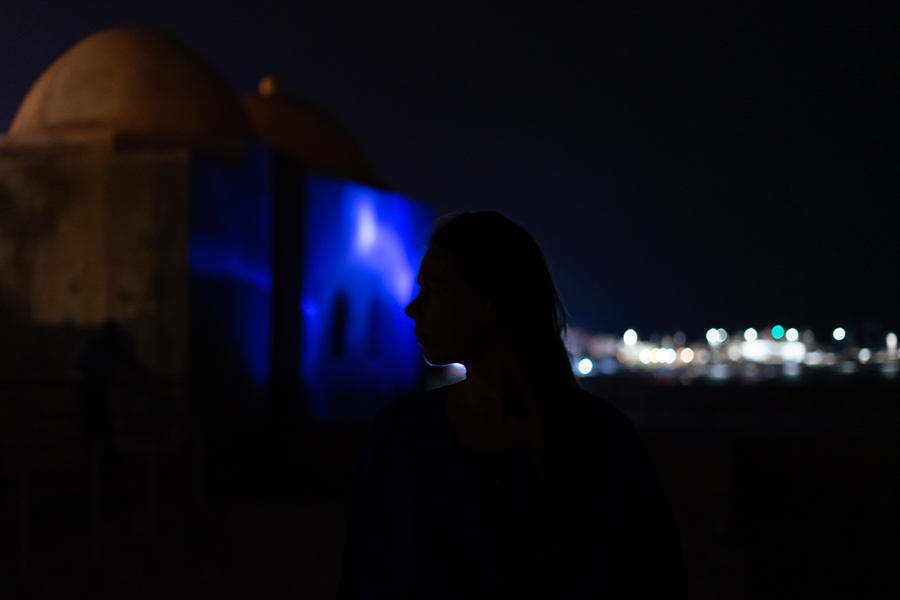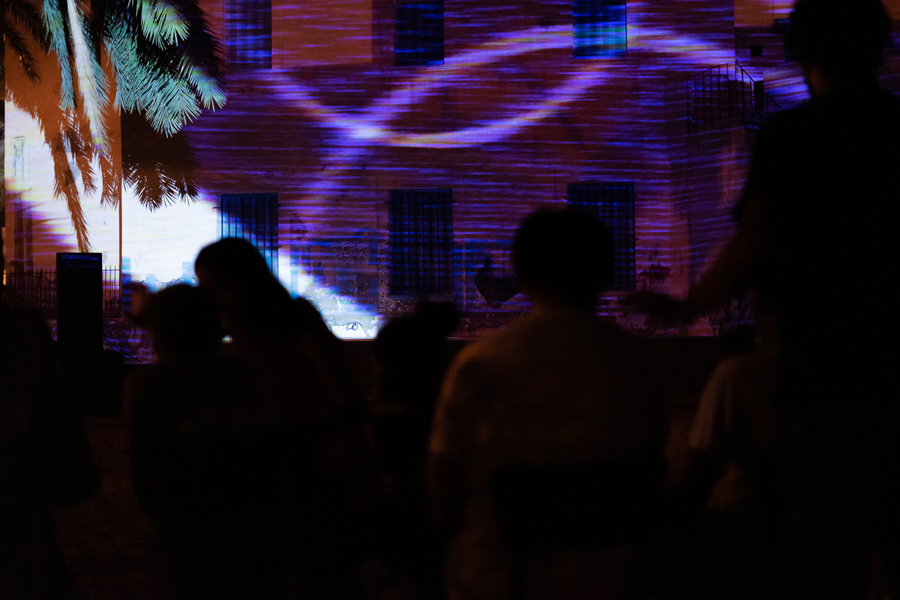 Photos: Tomasz Freda
Seven of the artists were supported due to their engagement in eco themes: The Biocenosis' Program encompassed parts of the exhibition program, featured activities with the community and a roundtable on how to increase eco acting in building art exhibition programs.
Special feature was the Young Masters' Program: 15 young artists from Tunisia as well as from Germany, Iran, and Poland were supported in their first display in an international exhibition program.
Part of the curatorial collective were Imen Cherif and Ons Kammoun, Hèlà Doghri and Maher Meriah, Mariem Essaddi and Syrine Siala, Amin Gharbi and Sara Ghanen, Hayfa Mahmoud and Mariem Yadir, Salma Kossemtini and Katja Stesl. Artistic directors were Aymen Gharbi and Bettina Pelz.
They were supported by international partners from LICHTROUTEN Luedenscheid.de / Conni Amtenbrink, LIGHT ART DISTRICT Skopje.mk / Stefan Aleksandar Jovanovski, LUNA Leeuwarden.nl / Marinus Groen and UNDARK Yekaterinburg / Sonya Sol.
Documentation has been done by Belcem Guechai and Zied Haddad from Djerba as well as by DK from Ljubljana.si, Malika Hagemann from Saarbrucken.de and Tomasz Freda from Gdansk.pl.
SEE DJERBA is possible due to a collective effort of all the participants – from the curatorial collective to the artists, from all the production hands and all the accomplices, from the kitchen and hospitality team, from all the partners and funders. Thank you so much for the enthusiasm, the dedication and every effort that helps to make this project happen.